Celebrations of Reformation Day, Wine Harvests, and Pumpkins…
In most towns and cities around the Mosel and Rhine rivers in October, people flock to marketplaces and wine gardens to sip a glass of slightly alcoholic, sweet, effervescent and cloudy Federweiße and feast on bites of crispy onion tarts…..
Celebrate Martin Luther's Reformation with the distinctive treats named for him — Luther Cake, Luther Bread, and Luther Cookies …
Germany lies thick with vineyards, and Weinfests are almost as popular as the Oktoberfest…
Their flesh is tasty, nutritious and makes a fantastic feature of soups, pies, grilled entrees, and more. Kürbis (pumpkin) and Moschus-Kürbis (butternut squash) are popular in North America, Germany, and throughout Europe…..
Over the past few decades, the celebration of all things ghoulish, creepy and spooky that is Halloween has gained much traction in Germany….
What to Cook Now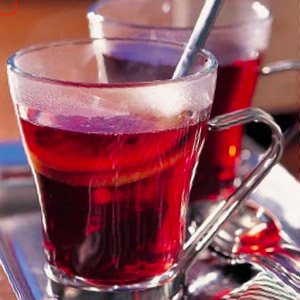 Spiced Mulled Wine (Glühwein)
Cherry Soup with Cream of Wheat Dumplings (Kirschsuppe mit Griessklösschen)
Grilled Apricot Duck Breast Over Crispy Potato Cake with a Fresh Apricot Blackberry Compote
Mixed Salad with Blue Cheese and Red Wine Jelly Mustard Vinaigrette
Shop German Foods
Meica Deutschlaender Premium German Sausage
Boeklunder Cocktail Sausages Pork 8.8 oz
Oktoberfest Beverage Cups 9 oz hot and cold use (8/pkg)
Hengstenberg Knax Crunchy Gherkins 24 oz.