Everything you need for Octoberfest, Weinfest, and more…
Invite who you want, when you want. Stay up late. or party til dawn. It's your take on the world's largest party. But to make it great, keep it authentic with genuine German food and beverages. Read on for a guide to throwing your own Oktoberfest party….
From Oktoberfest history to recipes, from Oktoberfest party guides to the Chicken Dance, we have the resources to help you celebrate this iconic fall holiday. …
Germany lies thick with vineyards, and Weinfests are almost as popular as the Oktoberfest…
Worn out after work and too tired to really cook? Treat your family to tasty dinners even when you're short on time….
Most Germans will fondly remember the Schultüte, a cone shaped cornucopia filled with sweets, treats and toys given to them when they entered elementary school. Today you can buy one, or make your own at home…
What to Cook Now
Hungarian Sausage and Bean Stew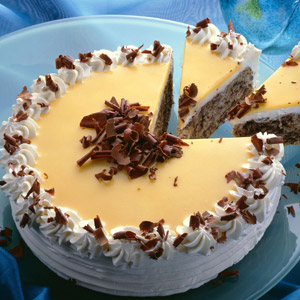 Eggnog Cake (Eierlikör Torte)
Dunkel Gingerbread with Chocolate Chunks
Red Cabbage Salad with Bavarian Smoked Cheese (Rotkohlsalat mit Räucherkäse)
Shop German Foods
Kathi German Pretzel Baking Mix Kit 14.6 oz
Oktoberfest Pretzels Decoration 11 in. printed on 2 sides 4 per pkg
Boeklunder Original German Pork Sausages 14.1 oz
German Party Decoraton Kit