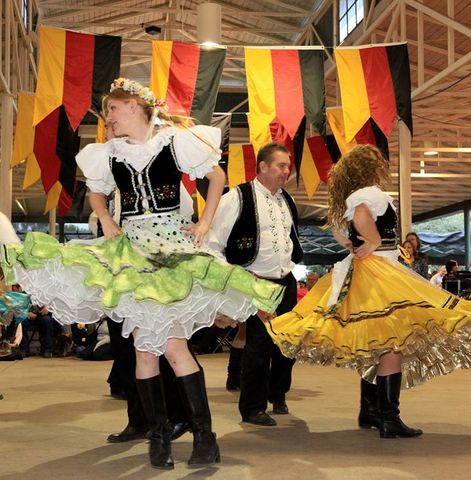 The Munich Oktoberfest is cancelled for 2020 due to the coronavirus pandemic. Likewise many Oktoberfest celebrations in North American will not take place this year. Those that we know are cancelled are marked cancelled in the list below. Please check and confirm any and all event links before you go, as we depend on submitted information, and in this peculiar year, conditions change rapidly.
Known as the world's largest public festival, the Munich Oktoberfest is enjoyed each year by more than six million visitors. It runs for 16 days each year — three weekends and the days between — from late September into early October. Fortunately, for those of us who can't make it to die Wiesn ('the Meadow') for the world's biggest party, each year there are more than 150 Oktoberfests in North America — from New York to Seattle, and from Kitchener-Waterloo to Vancouver. With 16% of the US population and about 10% of Canadians claiming German ancestry, it's no wonder the annual celebration of German culture, food and drink is such a popular annual event!
Find an Oktoberfest Near You
Search the list below to find an Oktoberfest event near you. The list is sorted alphabetically by state or province. Keep Us Up to Date! Add / Modify a Oktoberfest Listing We work hard to keep our database up to date, but businesses are constantly changing. Please help us by letting us know about openings, closing, or changes of venue. We try to keep all contacts up to date, but we can get it wrong, too. Before making the trip, check the web to check dates, hours and details.