Brandenburg is not only Germany's fifth largest federal state, it was also the heart of the former Prussian Empire. It is a place of historical significance and home to one of Germany' most delectable specialties – the "Spreewälder Gurke" (pickled gherkin from Spreewald in Brandenburg).
A History of Brandenburg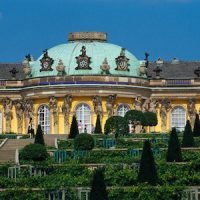 Located in the eastern part of the country, Brandenburg surrounds the capital of Berlin and borders Saxony in the West and Poland in the East. The state, home to 2.5 million inhabitants, has enormous historical significance. Residing here in summer, Prussian Emperor Frederick the Great enjoyed his famous castle Sanssouci, situated in Potsdam, the state capital. Frederick's successor, Frederick Wilhelm the Second, ordered the construction of the famous Brandenburg Gate in 1786, which was an entryway to Berlin and a symbol of peace and prosperity for Prussia. Almost 200 years later, US president Ronald Reagan delivered one of his most famous speeches at the foot of the Brandenburg gate: "Mr. Gorbachev, tear down this wall!" From that day on, the Brandenburg gate became a symbol of freedom and unity.
A Famous People
King Frederick the Great was perhaps the most famous inhabitant in the 1700s, there have been other notable inhabitants. Albert Einstein is probably Brandenburg's other most famous inhabitant, living here before emigrating to the United States in 1932! Other well known people of the federal state are Otto Lilienthal, the first person to make repeated successful short flights, Gerhart Hauptmann, Nobel Prize winner for literature, Bertolt Brecht, the most influential German playwright and lyricist and Wolfgang Joop, a well-known fashion designer.
Brandenburg's Delicacies ("delicatessen")
Brandenburg is called "Berlin's vegetable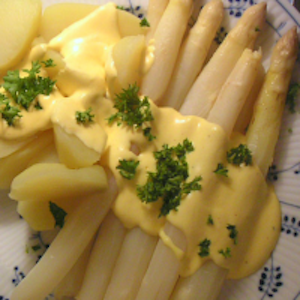 garden," and with good reason. Agriculture and food production play important roles in Brandenburg's economy, with a great variety of natural and organic products coming from this area. Beelitz, a small village southwest of Potsdam, is famous for its delicious asparagus. Teltow, a suburb of Berlin, produces Teltower Rübchen (turnips), which possess a very distinct and rich flavor! In summer, people go on mushroom picking expeditions in the lush forests around Berlin, searching for chanterelle or porcini. The state's many lakes and rivers are rich in fish, among them eel and carp, which are popular dishes. The drink of choice is supplied by one of Brandenburg's numerous small breweries, Klosterbrauerei Neuzelle GmbH, founded in 1589, which is known for its refreshing "Anti-Aging-Bier" that supposedly increases health and longevity! This mostly natural diet is not only very healthy, but very appealing to the tastes also!
Fruit and Wine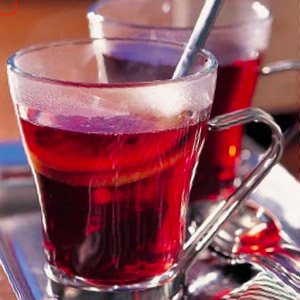 Around Werder upon Havel, to be found west of Potsdam, all kinds of fruits and fruit wines are produced. Since 1879, Werder has celebrated the Tree Blossom Festival during spring time. Right after the annual Oktoberfest in Munich, the tree blossom festival is the second biggest folk festival in Germany. Every year around 500,000 visitors from all over the world join in the fun atmosphere! Quite different from the Oktoberfest, the most traditional beverage at the tree blossom festival is fruit wine! Additionally, there are many varieties, such as apple wine, strawberry wine, cherry wine, raspberry wine, plum wine, currant wine and many more!
Products from Spreewald
About 60 miles southeast of Berlin, the Spreewald (Spree Forest) is one of Brandenburg's major tourist attractions and one of Europe's most beautiful river landscapes. In fact, Unesco has been protecting the Spreewald as a biosphere preserve since 1991. A network of more than 300 waterways, in place since the ice age, stretches like a spider web across 480 square kilometers of forests, fields and meadows. Inhabitants of the Inner Spreewald use rowboats to get to work, go shopping or visit friends. Here, Horseradishes and famous pickled cucumbers grow bountifully. They grow so well here that a few government agencies protect their geographical origin and production methods. Specifically, the European "Protected Designation of Origin" (PDO) and "Protected Geographical Origin" (PGI) seals protect them.
A Sweet Dill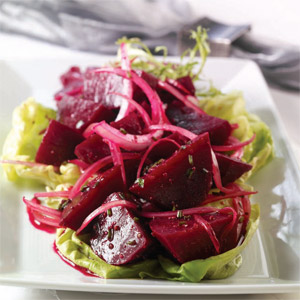 One of the oldest local companies producing gherkins and sauerkraut is Nowka, founded in 1815 by Ernst Nowka. It is still operating and owned by a family member bearing that name. In order to meet consumer needs and desires, Nowka improved the product range over the past few decades. Today's popular favorites are gherkins, apple & red cabbage, wine sauerkraut and regular sauerkraut. Spreewaldhof is known as a producer of pickles (e.g. pumpkin, gherkins, sauerkraut) and canned fruit (e.g. cherries, gooseberries, apple sauce). Offering more than fifty different canned goods in twenty different tastes, the company sells its products all around the world. Newly invented by Spreewaldhof is a gherkin served in a tin. Spreewald-Feldmann also produces pickles. The company manufactures gherkins, horseradish and other pickled vegetables in Lübben, a small town that also belongs to the Spreewald.
Additional Links
Guide to German Vegetables and Pickes