It's just as well that May has 31 days as there are plenty of May festivities in Germany. Explore the many occasions to party, dance or be merry this month if you follow German traditions:
In Germany, spring celebrations begin before May has even arrived. The spring festival known as Walpurgisnacht (Walpurgis night) is celebrated on the eve of May, April 30th. It's alleged that witches await the arrival of spring that night on Brockenberg mountain, the highest peak in the Harz mountain range in northern Germany. Walpurgisnacht celebrations are marked by bonfires, dancing and the consumption of the traditional Maibowle (May punch). Also known as Waldmeisterbowle, Maiwein or Maitrank, Maibowle is a refreshing blend of white wine, sparkling wine (or mineral water) and wild woodruff. Read more about Walpurgisnacht and daring Maibaum robberies…
BUY NOW
Looking to buy authentic
German Mayfest specialties and gift packs
? Visit our sister site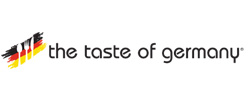 .
May First by Many Names
May 1st is a holiday in more than 80 countries, where it is celebrated as International Workers Day. In Germany, it's called Tag der Arbeit (Labor Day). May first is also the Roman Catholic feast day of Saint Joseph, the patron saint of workers, craftsmen, and immigrants.
The start of Maifest celebrations in Germany on May 1st is marked by erecting a Maibaum (maypole) on the village green. The Maibaum tradition dates back to the 16th century and is most widely celebrated in southern Germany (Bavaria and Bayern Württemberg). Before the maypole goes up, there is usually a procession through the town or village accompanied by a brass band — and afterward a Maitanz (May dance) with free-flowing beer and Bratwurst. Maifest celebrations are an important part of German community culture, and, while traditions may vary depending on the region, the festivals and fairs that take place during May are all accompanied by a good dose of mirth and merriment and the familiar aroma of grilled Bratwurst with all the trimmings. German immigrants brought the Maifest celebration to the United States in the 1800s. Towns such as a Hermann, MO, Strasburg, VA, Brenham, TX, Myrtle Beach, FL and Tulsa, OK continue the celebration of this popular tradition to this day.
Liebesmaien (Lover's Maygift)
For some Germans, May provides another opportunity for couples to express their love for one another. One of the sweetest May traditions in Germany, most common in the Rhineland, is the custom of making and delivering so-called Liebesmaien. Here a young man will decorate a young birch sapling with crepe paper and hearts inscribed with the name of his sweetheart, or of a young lady he hopes will become one, and leave it outside her door. These exquisitely decorated trees traditionally remain in front of the house of the chosen young ladies until they are collected by the suitors on the first of June. If she is interested in him, it is customary for her to invite him to dinner. There is also a tradition where the young lady's mother will reward him with a cake, the father with a crate of beer and the young lady herself with a kiss! And, once every 4 years, in a leap year, tradition allows the woman to pursue the man and the roles are reversed.
Since 1992, Leipzig has hosted a worldwide festival for dark rock and arts. Thousands of black eyebrowed boys and girls in their teens and tweens dress in black or purple baroque-style clothes,  dance to goth rock, or enjoy the magic of the 'dark arts.' A nightmare for some parents, here the goth kids can hang with their peers and enjoy the unique art forms of that genre.
In 1912, American suffragette Anna Jarvis, grief-stricken by the death of her mother, thought it was time to give mothers what they deserve: a national holiday. She was so determined that she went to the US House of Representatives to lobby for a "Mother's Day" and even hired an ad agency to get public support for her cause. Two years later, the second Sunday in May became known as Mother' Day in some regions, and in 1914 President Woodrow Wilson signed the holiday into law. In 1923, Germans adopted the Muttertag (Mother's Day) holiday, although not in a quite as cause-driven and ceremonial manner. In Germany, Muttertag started as a marketing campaign of the Verband Deutscher Blumengeschäftsinhaber (Association of German Flower Shop Owners).
Cinco de Mayo, German-style?
In the United States, the end of May marks the official beginning of the summer season. Community pools are opened, open-air concerts are scheduled and the backyard barbecue bonanza begins. This is a particularly busy month for community and family events, beginning with Mother's Day on the second Sunday in May and ending with Memorial Day barbecues and picnics on the last Monday of the month. Sandwiched in between are graduation day celebrations, bridal showers, and Cinco de Mayo festivities, all of which bring families and friends together.
Hosting so many gatherings and get-togethers in quick succession can be a challenge even for the most experienced host or hostess, as is finding the perfect gift. A German Maifest party may solve the hosting dilemma with a unique way to observe the May celebrations. Grill some genuine German Frankfurters, Wiener or Bockwurst from Meica, add some hot curry ketchup or spicy mustard and serve with a spätzle salad, crunchy Hengstenberg gherkins and genuine German Kartoffelpuffer (potato pancakes). You'll find all these items and more on The Taste of Germany website. Browse now and treat your family and friends to a springtime party with a German twist.
RELATED CONTENT:
Mother's Day Gifts from TheTasteOfGermany.com
German Breakfast Sampler
Spring, Love and May Pole Robbery