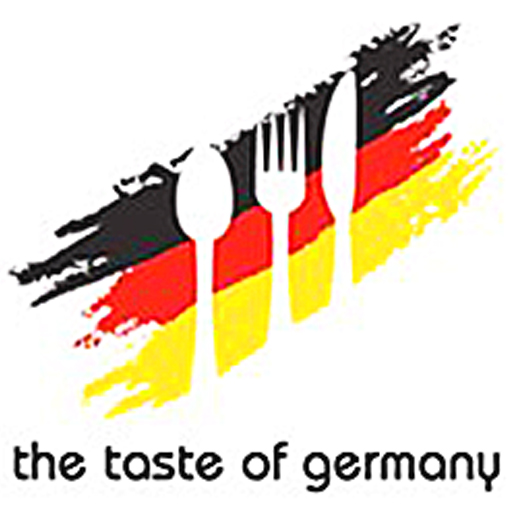 Spargel mit Bärlauch-Hollandaise
(Spargel mit Bärlauch-Hollandaise) A lovely main dish of white asparagus with wild garlic hollandaise sauce, topped with sauteed shrimp and tomatoes, and garnished with fresh thyme.
Ingredients
1

small baguette

1/2

tbsp

rapeseed oil

(Rapsöl or canola oil)

4

sprigs

thyme

1/2

tbsp

lemon juice

4.7

oz

white wine

140 ml

2

egg yolks

7

tbsp

butter

100g

3/4

lb

shrimp

2

tomatoes

1

bunch wild garlic leaves (ramps)

3

lbs

white asparagus
Instructions
Peel asparagus thinly, starting just below the head. Cut off the ends. Remove the skins from the tomatoes, remove the seeds and cut into thin wedges.

Peel the shrimps, de-vein and clean.

Cut wild garlic leaves into thin strips. Melt the butter and skim off solids (purify butter). Cut the bread into slices.

Cook the asparagus 'al dente' in lightly salted water with a pinch of sugar and a teaspoon of butter. Sauté the tomato wedges and shrimps in hot rapeseed oil over medium heat, season with pepper.

Using the double boiler method, whisk together the egg yolks and the white wine until frothy. Gradually add the melted butter. Fold in some of the wild garlic and season with lemon juice, salt and pepper.

Toast the baguette slices.

Arrange the asparagus crosswise on serving plates and drizzle with the wild garlic hollandaise. Add the tomatoes and shrimps and sprinkle with wild garlic. Decorate plates with thyme twigs.