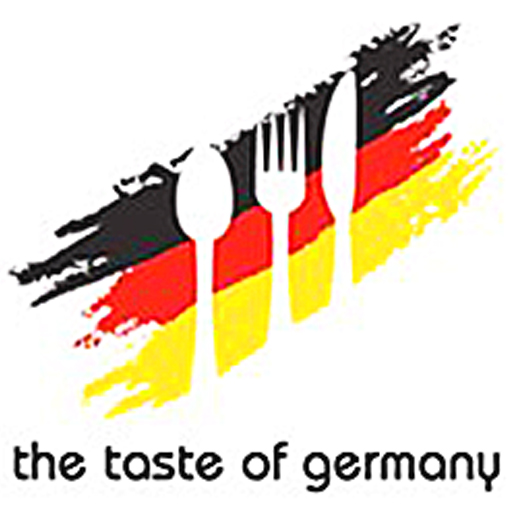 Bratäpfel mit Marzipan und Moosbeeren
This easy, festive dessert makes the most of seasonal ingredients. Germany is a great fruit-growing country with a long history of producing top-quality orchard fruits such as apples and plus. Apples are by far the most widely grown fruit in Germany and judging by the number of German recipes and products containing this delicious fruit it's no surprise that they're also the most popular! From delicious desserts such as apple strudel, apple pancakes and baked apples to spreads like Apfelmuss (apple sauce), apple butter and apple jam to beverages such as apple juice and apple wine, apples can be found everywhere in German cuisine. Try these other delicious recipes using apples and discover which German apple products are on the market.
Ingredients
4

large firm, tart apples

such as Jonagold, McIntosh, or Honeycrisp

3

tbsp

German red currant jelly

1/4

cup

fresh cranberries

halved

1

tsp

ground cinnamon

divided

1/4

tsp

ground nutmeg

1/4

cup

German marzipan

chopped or grated

4

oz

sour cream

2

tbsp

confectioner's sugar
Instructions
Using an apple corer, remove each apple's core. Use the corer to carve out a wider hole. Using the tip of a paring knife, score around the middle of each apple. This will help the apples keep their shape while baking.

Preheat oven to 325 degrees F. Place currant jelly in a saucepan, and cook on low heat, letting it thin to a syrupy consistency. Stir in cranberries, letting them barely cook for a minute or so. Stir in 1/2 teaspoon cinnamon and nutmeg. Let mixture cool and become firm.

Press a bit of marzipan into each apple cavity. Spoon in some cranberry mixture. Add more marzipan, then more cranberry mixture and so on until cavities are filled, letting cranberry mixture be on top. Bake 45 minutes to 1 hour, basting every 15 minutes with pan juices, until skins are lightly wrinkled and flesh is soft.

Stir together sour cream, confectioners' sugar and remaining cinnamon; serve this mixture alongside apples.