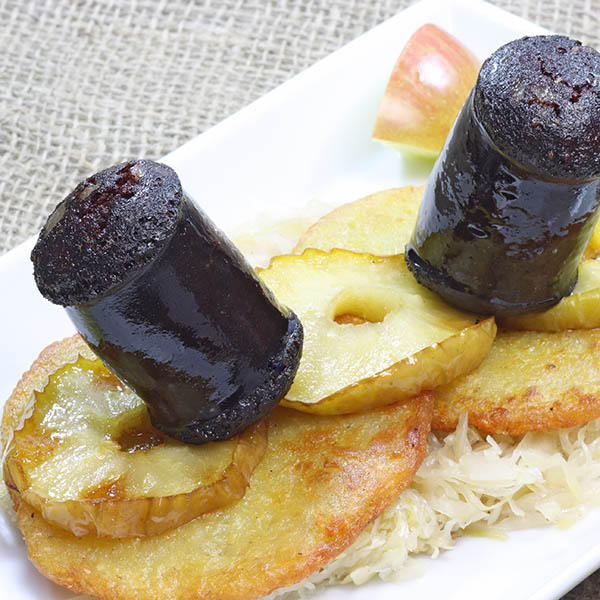 Himmel und Erde (Himmel un Aäd)
Literally translated, this dish means "Heaven and Earth." The name is derived from the 18th century word "Erdapfel" (earth apples) for potatoes. Serve it with any main course meat dish. This recipe is also known as Himmel un Aäd
.
Region
Lower Saxony, North Rhine Westphalia
Ingredients
1

lb

floury potatoes

2

lbs

tart dessert apples

1

tbsp

butter

1

tbsp

oil

4

oz

bacon

chopped

1

large onion

chopped

sea salt and freshly ground black pepper
Instructions
Boil the potatoes in salted water for about 15 minutes until just tender. Drain then press through a potato ricer or mash well.

Meanwhile cook the apples in about 4 tablespoons of water with a little butter, stirring occasionally until they break down to a purée. Mix into the potatoes and season well. Set aside to keep warm.

Heat the oil in a frying pan and sauté the bacon for about 5 to 7 minutes until cooked and crisp. Scoop on top of the potato-apple mix. Add the onion to the pan and sauté for 5 minutes until softened and golden.

Mix these into the potato and apple, check the seasoning and serve.