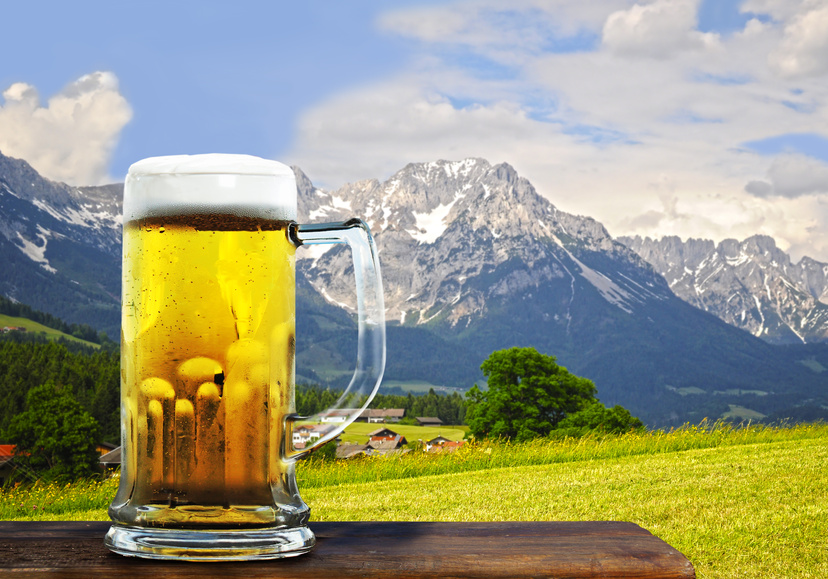 When one thinks of Swiss cuisine, most likely cheese and chocolate are of the top thoughts. Browse this collection of Swiss specialties including rösti (hash-brown potatoes), Geschnetzeltes (meat cut into strips), and the Frutt Sbrinz-Wähe courtesy of Executive Chef Andreas Appenzeller of Hotel Frutt Lodge & Spa in the heart of Switzerland.
Chicken Sauerkraut Roesti
A chicken burger stack made with potato roesti, from Switzerland, and a scrumptious chicken-sauerkraut-pineapple mix. The flavors meld together well and the roesti looks like and can be eaten as a burger.
Frutt Sbrinz-Wähe (Sbrinz Cheese Tart)
A recipe exclusively for germanfoods.org from Executive Chef Andreas Appenzeller in Switzerland; this dish is similar to quiche, however with the Swiss cheese Sbrinz for a rich and hearty cheese tart.
Swiss-German Cheese Fondue
This basic German cheese fondue, similar to the Swiss cheese fondue, is sure to become a holiday favorite.
Swiss-German Cheese Raclette
Tired of the same old Christmas dinner? Surprise your family and friends with a fun raclette evening with German or Swiss cheeses. With minimum preparation time you can maximize the joy of a creative communal dinner experience.
Onion Tart with Emmentaler Cheese
This quiche-like dish boasts the Swiss Emmentaler cheese.
Sauerkraut Turkey Burgers with Emmentaler Cheese
Try a fresh take on the standard burger — use ground turkey with sauerkraut and Swiss cheese. A great side dish would be a German potato salad, or a pasta salad made with German spätzle.
Turkey Geschnetzeltes
Geschnetzeltes refers to a specific way of cutting meat into thin strips.