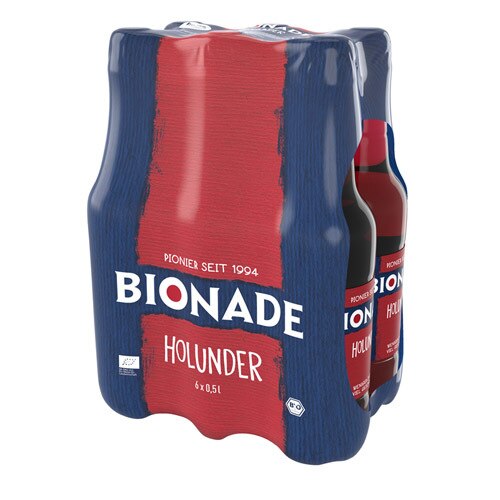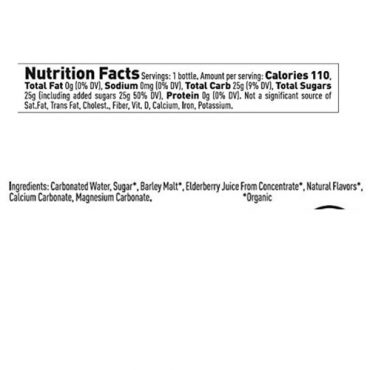 Product Description
Bionade [pronounced bee.oh'nah:de] is Germany's first range of soft drink made with all organic ingredients and naturally fermented malt sugar. The product and brand originated in the East Bavarian region called Rhoen.
This immensely refreshing and tasty beverage with elderberry juice is brewed like beer: fermented organic barley yields natural zesty gluconic acids, which is mixed with freshly pressed organic elderberry juice and lightly carbonated.
The result: A lightly sparkling fruit beverage with way fewer calories than comparable soft drinks. No added or artificial flavors, colors or aromas. Simple, pure ingredients.  Just drink straight up or use as ingredient for mixed drinks, cocktails or bowls.
Available in glass bottles.

The name Bionade is a combination of the syllables "bio-" (engl: "organic") and "-nade" as in lemonade.
Up to 60% lower in calories than other soft drink markets

Certified Gluten Free


Vegan

No colorants, preservatives, artificial flavors

100% Certified Organic, made with fermented barley sugar

Specifications
Weight:

128 oz

Width:

12 in

Depth:

12 in

Height:

12 in