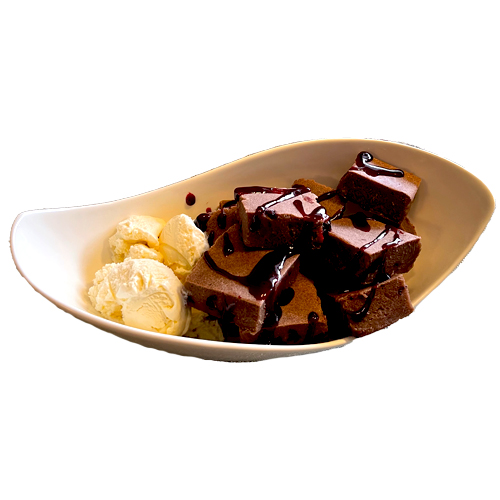 The classic brownie, German style, made with dark chocolate, black cherry preserve, apple butter and honey. Served with vanilla ice cream. Recipe by Chef Jackie Newgent.
Instructions
Preheat oven to 350 degrees F.

Break or cut chocolate into 1-inch pieces and place in heatproof bowl. Gently melt chocolate in double boiler. Remove from heat; set aside.

Coat an 8-inch square non-stick baking pan with cooking spray; set aside.

In large bowl combine preserves, apple butter, honey, eggs, egg whites, salt and vanilla extract. Whisk to thoroughly combine. Whisk in flour until smooth. Slowly pour melted chocolate into batter, whisking continuously. Spread batter in pan. Sprinkle with walnuts.

Bake 20 minutes or until springy to the touch. Cool on rack. Cut into 24 bars.
Recipe developed by Jackie Newgent, C.D.N., R.D.
Notes
*Option: Use mixture of 1/4 cup all-purpose, unbleached flour and 3 tablespoons whole-wheat flour.